Effective January 1st, 2023
Weekdays
No Five-Somes
$42 +tax Before 12:00pm
$37 +tax After 12:00pm
$29 +tax After 3:00pm
$22 +tax After 5:00pm
$35 +tax Seniors 60+ & juniors 17 and under
Weekends And Holidays
No Junior or 9 hole rates & no walking before 12:00pm
No Five-Somes
$59 +tax Before 12:00pm
$46 +tax After 12:00pm
$34 +tax After 3:00pm
$26 +tax After 5:00pm
$56 +tax Seniors (60+)
Other Rates
| | |
| --- | --- |
| Range Buckets | Price |
| Small (34 balls) | $6 |
| Medium (68 balls) | $11 |
| Large (102 balls) | $15 |
Click here for golf lesson information and rates.
Driving Range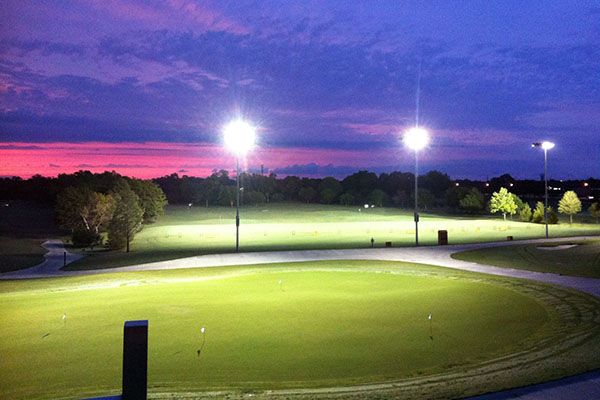 The driving range at Pecan Hollow Golf Course is open during regular course hours & will close at dark. The pro shop will close at 5:30pm (weather permitting). Use of the putting and chipping greens are at no charge. There is a charge to use the driving range and short course.
Short Course
This is a great area to work on your wedge game or bring the kids. We have five holes that vary from 33 to 62 yards. The grass is the same as the course and there are three sand bunkers. These holes are lighted until the same time as the driving range. Bring the family!
Children 10 and under must be accompanied by an adult. First come first serve no tee times.