Pro Shop
Find everything you need for a enjoyable round of golf in the Pro Shop at Pecan Hollow Golf Course. The new logo will be on our shirts and caps. Swing by before or after your next round and say hello to our friendly staff.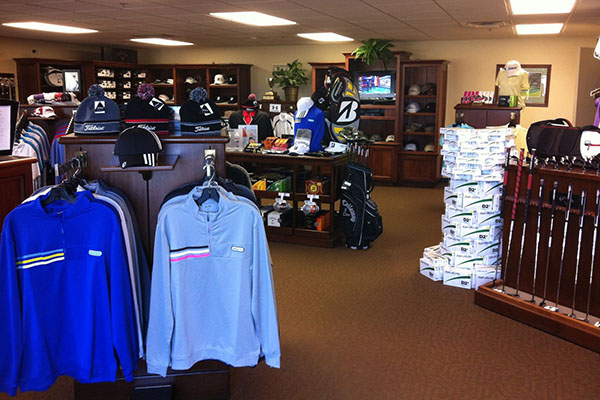 Practice Facilities
No day at Pecan Hollow Golf Course would be complete without spending even a few minutes at our new lighted driving range, practice chipping green with three sand bunkers and 14000 sq. foot putting green. When you need a little more help with your game, contact one of our golf professionals to schedule a lesson or two. Also try our new 5 hole short course. Great for families or if you need to work on your short game. Yardages from 33 to 62 yards per hole. Conditions are just like the 18 hole course with the same greens and three bunkers.
Bar & Grill
Our spacious clubhouse is the perfect place to relax after your round. With both indoor and outdoor dining areas we offer a diverse menu with value pricing. We would be happy to assist you in planning your next special event.